With my BSG love reiginited, I knew I had to do this scene for the challenge. Why? Because it left me freaking out for the rest of the episode's ending. Flippig that switch and blowing my fucking mind...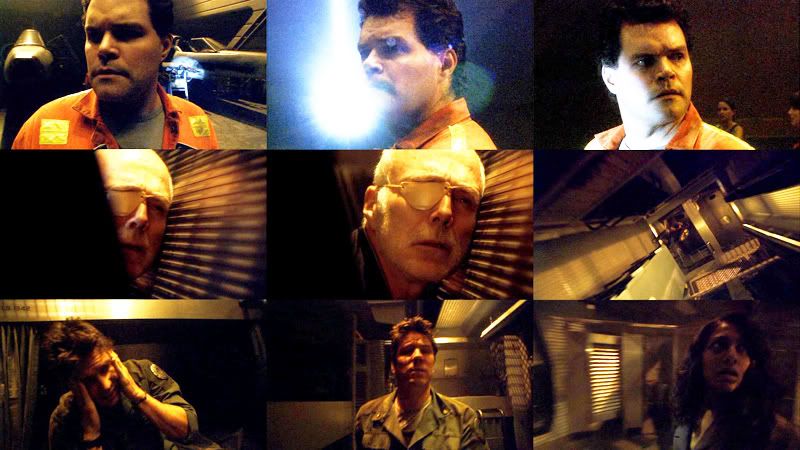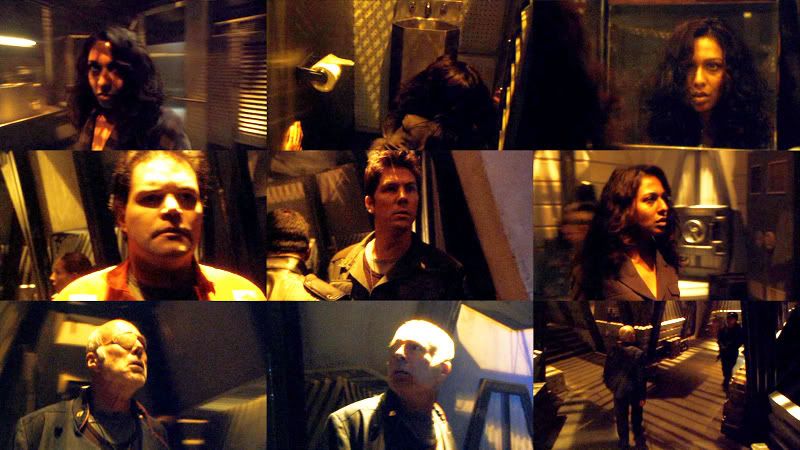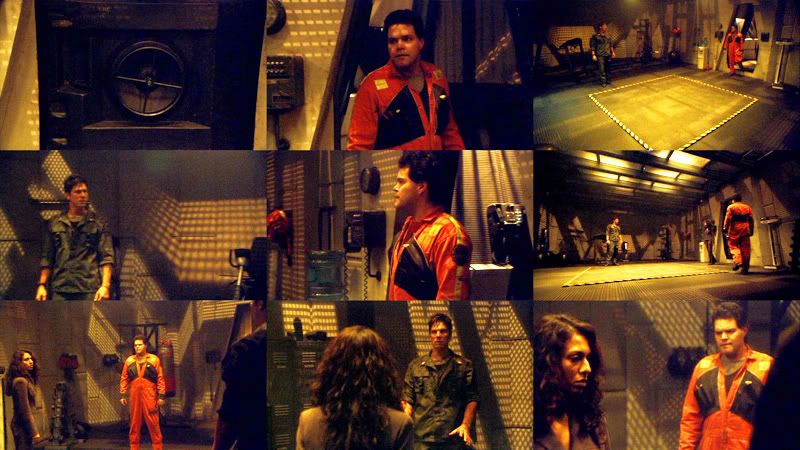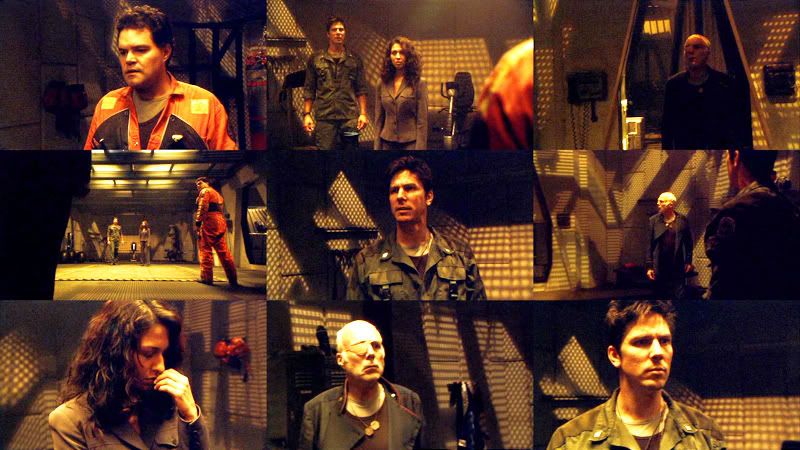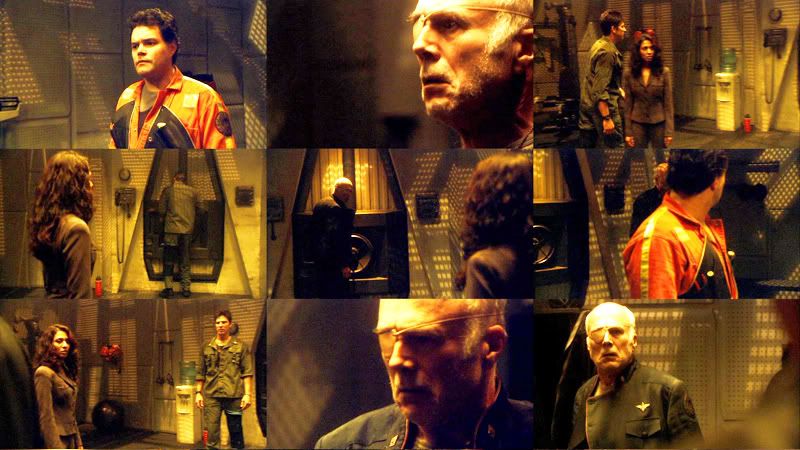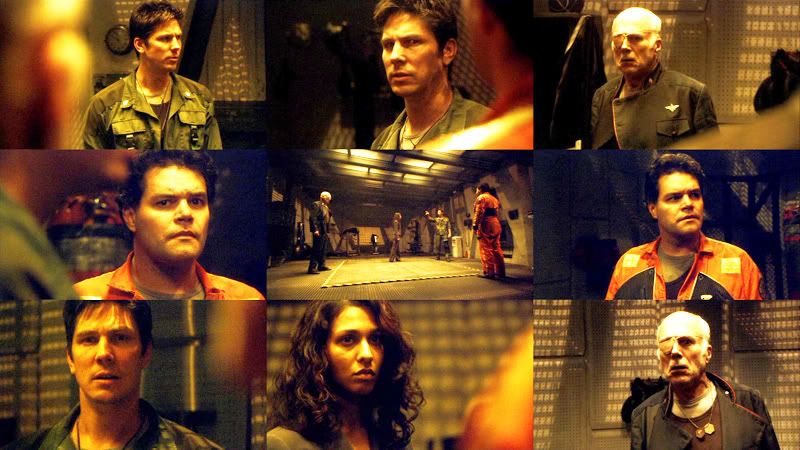 Chief: There must be some kind of way out of here.
Tigh: Said the Joker to the thief.
Anders: There's too much confusion here.
Tory: I can't get no relief.

[...]

Tory: This isn't happening. Please tell me this isn't happening.
Chief: So that's it. After all this time. A switch goes off, just like that.
Tigh: Whoa. No way.
Anders: I don't believe this. I'm not buying this. This is a...This is a trick. Come o­n! We're not...
Tory: What is that... song that I...
(They all start humming the song.)
Tigh: -- All right, that's enough, Godsdammit! Deadbolt that frakkin' door! [He locks it himself] Forty years in the service. Forty years. Two wars. Combat. Locked in that dungeon o­n New Caprica. Ellen. My Gods. What about Ellen?
Anders: No, no, no. Not after all this. Not after the Resistance, and the Occupation... After watching my friends die o­ne after another? For frakking this?
Tory: Sam...
Anders: -- You stay the hell away from me. You all just stay the frak away from me.
Chief: Sam, it's true. We're Cylons. And we have been from the start.